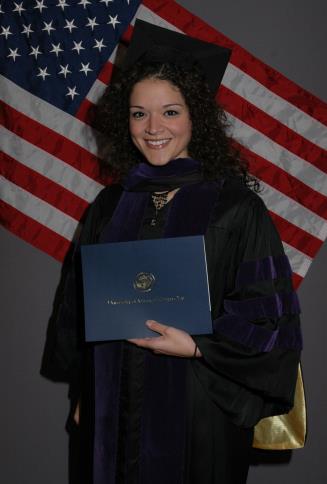 ABOUT DESIREE

Desiree recieved her Juris Doctor from the University of Missouri - Kansas City in 2010. Desiree sat for the July 2010 Missouri bar examination and is currently awaiting the results.

PROFESSIONAL AFFILIATIONS

- Phi Alpha Delta Legal Fraternity

- California Progress Incorporated

DESIREE J. WOLFORD - Law Clerk

While in law school, Desiree was active in various school activities including the Student Bar Association, the Hispanic Law Student Association, and the Christian Legal Society. During her third year of law school, Desiree was elected by the student body to serve as the Student Bar Association Vice President. In addition, Desiree clerked for the Kansas City bankruptcy firm of Wagoner Maxcie Westbrook, P.C. for two years.

Desiree obtained her Bachelor of Arts in Political Science from UMKC in 2006. She graduated from St. Pius X High School in 2001. In her spare time, Desiree enjoys legal research and writing articles on current law topics, gardening, and scrapbooking.

The Law Offices Of

BRYAN W. WOLFORD

ATTORNEY AT LAW

Copyright © 2010 Bryan W. Wolford, All Rights Reserved.